How to deal with the insecureness of not knowing where you will live the following month
This week my mother is visiting us in France! So nice to have company, to have a guest. And well it is your mother. I don't know how the relationship is of others with their mother but mine is great and I love having her here. Also to be able to share what you are doing and seeing in this beautiful part of France, is so nice.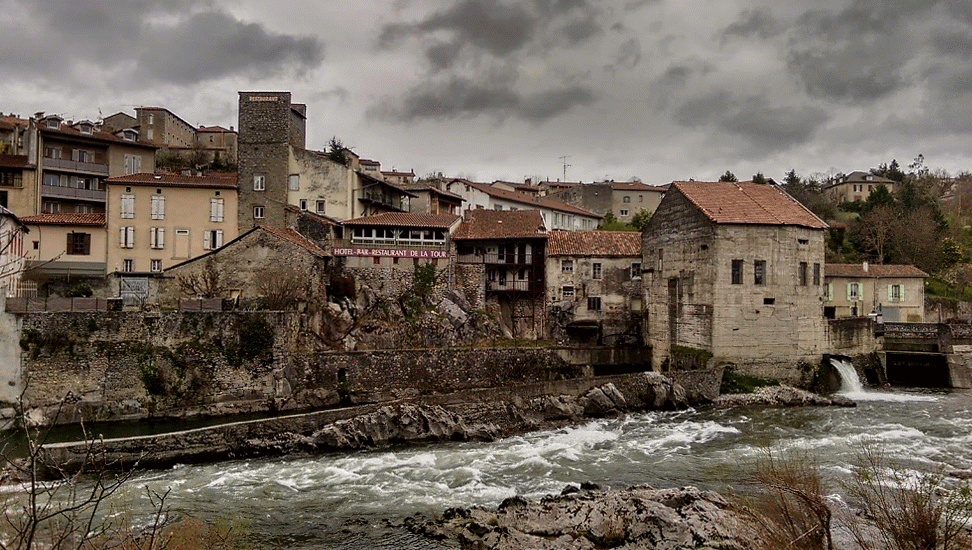 During one of our talks in front of the fireplace, she asked me how I am dealing with the insecure part of my current lifestyle. The fact that every month you need to figure out where to live the next month. That you can not plan ahead that far and you don't know where you will end up. I know she asked this not only because she was curious, but also because she knows me. She knows I can not stand not knowing where I am heading. I am still a project manager and I like planning. I used to at least... So how do you manage to deal with the insecureness of this 'unplannable' lifestyle? (I know that isn't correct English... sorry)

I had to give this question some thought and I had to admit: sometimes I just can't deal with this part. But I am learning. What one of the most important thing is to be able to coop and make it actually work, is to lower your standards and expectations regarding housing. Focus on the important thing: having a place to live. There will always be a house available! Maybe not on the perfect location, or maybe not as nice and neat as you like it or for the budget you had in mind. But you will find a house. Just open Airbnb and see how many people letting their houses. It is amazing! You will find something, even if it is just for a week. The fact that I noticed this and lowered my standards and expectations, makes me more capable of dealing with the insecureness. I guess also if you do not want to lower your standards, it isn't possible to have this lifestyle (within budget). And in the end: you won't live there forever anyway...

This brings me to the part of having some faith in life in general. Life can be a bitch sometimes but it will also continue regardless of anything. So trust it a bit and see where it will take you. This does NOT mean that you can sit back and relax. This does NOT mean that you do not have to do something for it. But start the search and trust the fact that you will find something. When we came back to the Netherlands after our 5 months trip last summer, we didn't had a house booked. We stayed at my parents for a week and when we noticed that we had to start searching for something, I overheard a conversation next to us while sitting in a cafe. The girl was leaving for vacation for a month and didn't know if she could rent out her place. I jumped in and before we knew it we had a rather cheap appartement for some weeks in the middle of Amsterdam! Oké: I am aware this is also called being really lucky and this doesn't happen every time... But it gave me some faith and made me 'trust life' a bit more.

One other thing that helps me deal with this, is the fact that it doesn't need to be arranged TODAY. I used to have the tendency (and still have sometimes) to decide right away if I have an option for a house or something like it. But we change our minds minimum 5 times! Because we do not know what we are going to do in 5 months from now (or even in one...) all ideas are free to pop up but are also free to leave again. If you plan early in the process, you will end up in a nasty twist. I have learned to have some patience and accept the fact that you will change your mind a million times. This gives a great sense of freedom and it makes me more relaxed. I do not have to decide right away, I can sleep over it and see what I want. If you find something that you really like, that will be your next 'plan' and you arrange it. If you are not in love with it, it is just a means to an end. It isn't the most important thing and can wait anyways. You can postpone the decision (up till a certain point). This thing does have as a downside that not making a decision can make you 'freeze'. You can get the feeling of being stuck. It can stay in your head all the time up till there is a decision made.
But well, then go back to the previous point I mentioned; have faith and trust the fact that there will always be a roof above your head available. And of course: practise makes perfect!

Love,
Sira




Please reload
Did you enjoy this post?

Like my Facebookpage and follow me!